If you are interested in how to install floor trim and want to know many details about how to fit floor trim, you have come to the right place. We have much information about laminate flooring edging options and will help you make the right choice. In general, floor trims are thin strips of material that are designed to fit at the end of your flooring. Just invest in them and you will never regret it.
The Importance of Trims in Installation
Trims cover expansion gaps perfectly and they help your floor transition smoothly from one room to another. They are quite functional and have a decorative role as well. Trims can enhance the beauty of your flooring and they have become quite popular recently. Trims are designed for wood and laminate, for stone and tile, and for vinyl flooring. Generally, they are available for any type of flooring that is made.
Trims are the best ways to add your room a subtle, professional touch. Remember that these pieces are really important and without them your flooring will not look complete. We have different laminate flooring trim options that can make the edge of your floors just perfect. They will never leave any gap between your floor and walls because these trims will cover all those gaps perfectly and structurally.
Rubber Flooring Trim
We also have rubber flooring trims that are used to protect the edges or surfaces of objects from sudden impacts. Very often they are found on windows, doors, hatches and panels. Rubber trims also provide sealing on mating parts besides edge and surface protection.
Make Sure How Much Trim You'll Need
You are highly recommended to calculate how much plastic floor trim molding, rubber or metal trim flooring you will need. Take this advice and buy a bit more than you think you need and remember that a material miscalculation can delay your project. There can mistakes, offcuts, and overlapping joints, sot take these things into account and always order about 20 percent extra material.
First of all, measure the length of every wall from corner to corner, subtracting any openings for doors or closets. After measuring, double the value for one of the shorter walls. Then add up all those measurements to find how much trim to buy for the project you are going to launch.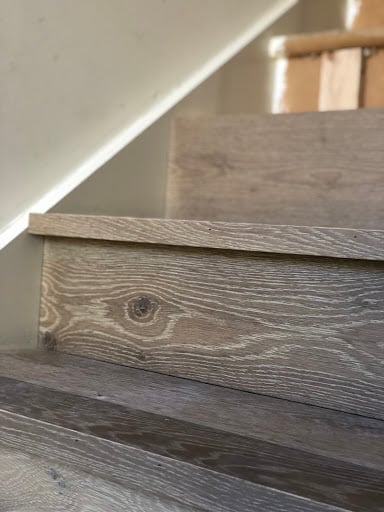 The Highest Quality Products by MRFLOOR
When you visit our Showroom, you will be surprised by our great offers. Here you will be able to choose from hundreds of styles, colors and finishes of trims that can complement your new
flooring. If you have planned a DIY installation but you are not sure what you need – no problem! Our professionals are very helpful, so they can help you make a selection according to your specific flooring project. The professional staff behind MRFLOOR is always there to guide you through many options. You are advised to go for Fast Mobile Showroom at your place choosing your suitable time. The experts from MRFLOOR will come to your place and help you pick the right flooring type.